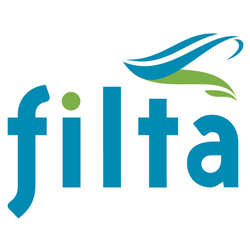 Filta
Service Technician
Austin, TX
Service Technician Overview
The basic function of the Service Technician position is to provide mobile fryer management services to existing commercial kitchen customers on an established route. The primary responsibility of the Service Technician is to safely and efficiently operate the van, mobile filtration Unit (MFU) and related equipment.
Full training is provided with the local Franchise Owner and online through Filta University.
SKILLS & REQUIREMENTS:
Be able to lift up to 75 pounds
Be able to work independently
Speak fluent English
Have a valid driver's license and good driving history
Have good communication skills
ESSENTIAL FUNCTIONS:
Must understand and demonstrate competence in time management, account monitoring, and repair and maintenance of the MFU.
Assure compliance with Filta franchise standards/policies.
Utilize provided safety equipment and exercise good safety practices at all times.
Follow the provided schedule each week and be timely for appointments.
Maintain service records for each customer.
Advise Kitchen staff and management as well as supervisor of any potential safety issues.
Provide friendly, high-quality customer service.
Must be safety conscious, organized and focused on cleanliness.
jwljed0mmm3c
145528135